Mentor Capital Cancer Immunotherapy Index Posts 11% Annual Loss in 2012 and Adds Companies for 2013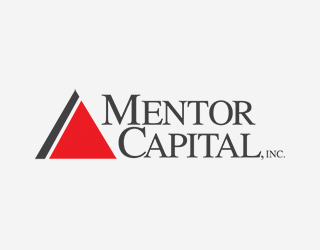 SAN DIEGO--(BUSINESS WIRE)-- Mentor Capital, Inc. (Pink Sheets:MNTR) reports that its proprietary Cancer Immunotherapy Index declined (-10.9%) during 2012. The equally weighted Cancer Immunotherapy Index is regularly benchmarked against the appreciation of the average of the NASDAQ, S&P, and NYSE Biotech Indices. For 2012 the biotech indices averaged a 32.7% gain. In comparison, during the first six months of 2012, the Dow, S&P 500 and NASDAQ Composite indices appreciated 5.90%, 16.61% and 15.89%, respectively.
Immunocellular Therapeutics (41%), Agenus (105%) and Celldex (158%) have led the sector with gains during the 2012 annual period. Cancer immunotherapy pioneer, Dendreon, dominates the market capitalization of the sector, representing 46% of the combined Cancer Immunotherapy Index total share value of $1.8 Billion. During 2013, other newly public or now larger immunotherapy companies will be added to the proprietary cancer index.
The Mentor Capital Cancer Immunotherapy Index companies and their reported 2012 performance follow: Dendreon (NASDAQ:DNDN) -24.87%, Immunocellular Therapeutics, Ltd. (NYSE MKT:IMUC) +41.18%, Agenus (NASDAQ:AGEN) +105.00%, Oncothyreon (NASDAQ:ONTY) -74.67%, Biovest International (Pink Sheets:BVTI) -66.67%, Celldex Therapeutics (NASDAQ:CLDX) +158.08%, Northwest Biotherapeutics (NASDAQ:NWBO) -45.90%, CEL – SCI Corp. (NYSE MKT:CVM) -6.86% , Generex Biotechnology (OTCBB:GNBT) -83.30% as a proxy for its wholly-owned immunotherapeutic subsidiary, Antigen Express, Provectus Pharmaceuticals, Inc. (Pink Sheets:PVCT) -30.86% and Advaxis, Inc. (OTCBB:ADXS) -80.93% - all for an average twelve month loss of -10.92%.
Mentor Capital, Inc., by acquisition or stock purchase, seeks to invest in leading-edge private and public cancer companies, and certain other situations. Mentor created the Cancer Immunotherapy Index July 10, 2009. Since then, it has invested or maintained a tracking position in all companies in the Cancer Immunotherapy Index which can be found at www.MentorCapital.com.
Forward Looking Statements, Safe Harbor and Risk Descriptions are Incorporated by Reference from the MNTR Company Web Site above.
Mentor Capital, Inc.
Chester Billingsley, CEO
760-788-4700
Source: Mentor Capital, Inc.
Released February 19, 2013