Mentor Capital Cancer Immunotherapy Index Gains on Medicare Advisory Committee Approval of $93,000 Provenge Immunotherapy Treatment by Dendreon for Prostate Cancer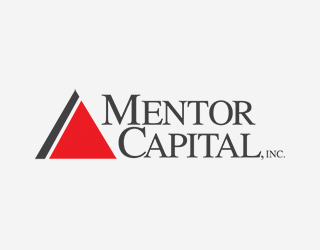 SAN DIEGO--(BUSINESS WIRE)-- Mentor Capital, Inc. (Pink Sheets:MNTR) reports correlated gains across the 10 trading companies of the Mentor Capital Cancer Immunotherapy Index with the recent 6.6% one-day price appreciation of Index pioneer and market leader, Dendreon (NASDAQ:DNDN). The Dendreon price appreciation follows the Medicare Evidence Development & Coverage Advisory Committee (MEDAC) announcement that Dendreon's Provenge immunotherapy treatment for prostate cancer is a "reasonable and necessary" medication for Medicare beneficiaries. Provenge received a 3.7 rating out of 5.0 in promoting overall survival according to the Centers for Medicare and Medicaid Services (CMS).
The $93,000 Provenge cancer treatment price tag was not allowed as a consideration in the MEDAC analysis. However, in the current political environment, approval of any new and expensive treatment had become the subject of industry and investor conjecture, according to Cancer Immunotherapy Index creator and Mentor Capital CEO Chet Billingsley. "The MEDAC pronouncement removes a significant cloud of uncertainty from the financial future of the immunotherapy companies that will seek to be reimbursed for their more costly multi-step cancer therapy procedures." Jeffrey D. Abbey, CEO of Argos Therapeutics, concurs, "This is not only a win for Provenge, it is a major milestone for all biotechs in the space."
The Mentor Capital Cancer Immunotherapy Index companies and their reported two-day gain on the Dendreon MEDAC announcement follow: Dendreon +4.5%, Celldex Therapeutics (NASDAQ:CLDX) +7.2%, Provectus Pharmaceuticals, Inc. (OTCBB:PVCT) +3.2%, Oncothyreon (NASDAQ:ONTY) +2.7%, Antigenics (NASDAQ:AGEN) +1.1%, Immunocellular Therapuetics, Ltd. (OTCBB:IMUC) -0.8%, CEL - SCI Corp. (AMEX:CVM) -1.6%, Biovest International (BVTI.PK) -2.1%, Northwest Biotherapeutics (OTCBB:NWBO) +0.0%, and Generex Biotechnology (NASDAQ:GNBT) +0.0% as a proxy for its wholly-owned immunotherapeutic subsidiary, Antigen Express, and Quantum Immunologics, Inc. a private company. Average one-day gain of trading companies: +1.4%.
Mentor Capital, Inc. invests in all public companies in the Cancer Immunotherapy Index and significantly overweights its positions in those companies it views with the greatest medical and financial promise. The Index company summaries can be tracked through updates of the Cancer Immunotherapy Index presented at www.MentorCapital.com.
Forward Looking Statements, Safe Harbor and Risk Descriptions are Incorporated by Reference from the MNTR Company Web Site above.


    Source: Mentor Capital, Inc.

Released November 24, 2010